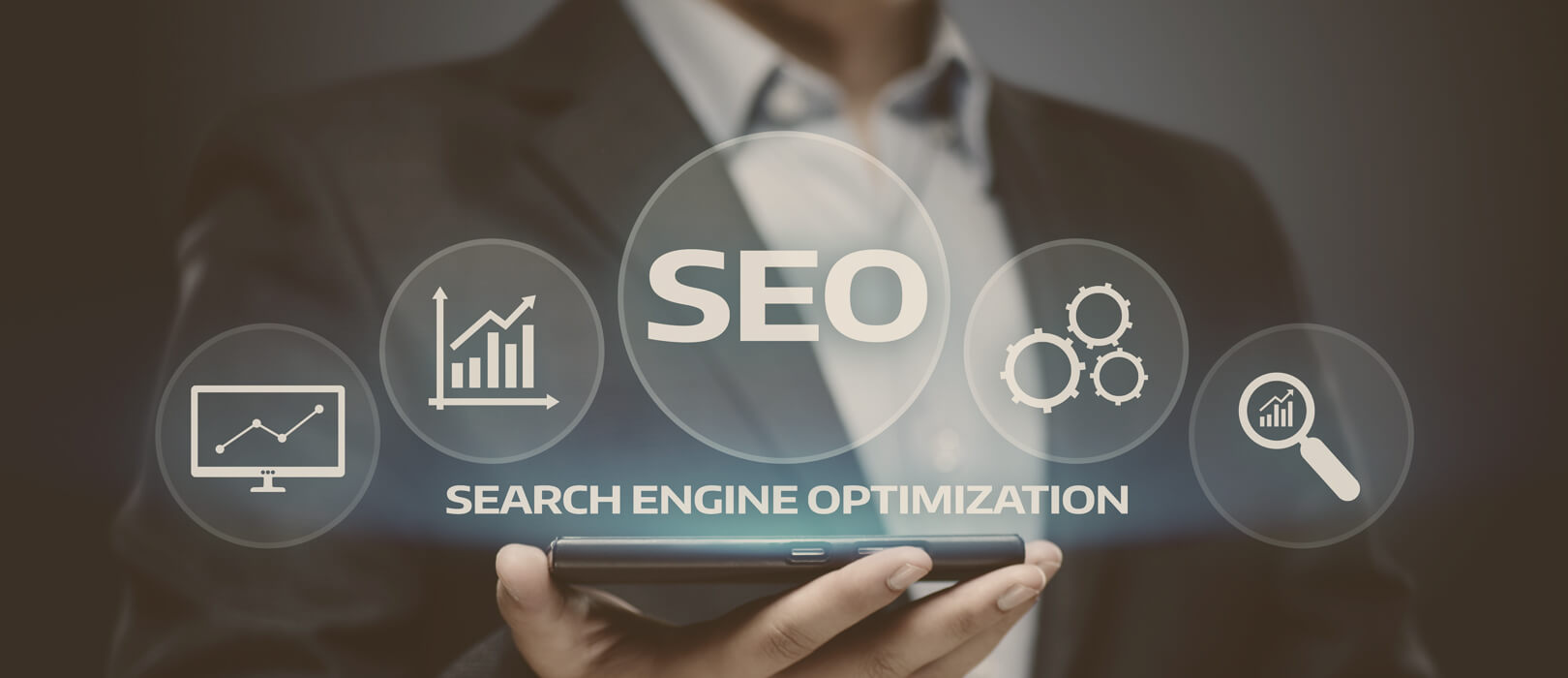 Why do you need SEO in development phase of a website?
SEO (Search engine optimization) is a set of measures for better optimization or performances improvement of a website for organic search results to attract targeted users and increase brand awareness on the Internet.
Company owners often think that the visual identity of a website is sufficient for getting business on the Internet. However, often that is not enough.
Investing in SEO pays off long-term
The development of a website is an extensive and demanding phase. Unless we don't have an SEO expert in that phase (all the work is conducted by programmers and designers that are responsible for look and functionalities), the website can contain a large number of mistakes that are not noticeable by users and programmers, but web browsers consider them during the ranking process.
Analysis and choosing keywords is the basis of a website. Without the quality selection of keywords, it is impossible to assess website niche, and also making a landing page for relevant keywords is, in fact, out of the question.
When is that done without an SEO expert, company owners miss a large number of keywords, group them in the wrong way, and can't get desired results.
As the end result, traffic doesn't grow, and there are no buyers from organic searches as time goes by. Then you need to find SEO experts that correct mistakes, fix the structure of a website, and all over again cover costs of programmers, copywriters, and other experts. That is why it is crucial to engage an SEO expert in the development phase of the website and save budget, time, and effort. He will plan all the phases so that the result pays off.
Phases of work
Right on the start SEO expert faces series of priority questions and assignments:
Analyses of niche and competition
Analyses of keywords
Structure elaboration
On-page technical SEO
Content optimization
Analyses of niche and competition
When you analyze competition it is important to pay attention to:
Keywords of ranked website
Structure of these websites (This analysis will give a preliminary understanding of a necessary number of destination pages and assess the quantity of the content)
Logic for generating URLs in starting phase
Category names that already rank in the top ten Google results
Assessment of speed navigation through the website
Based on the received information, a strategy for website promotion is formed, and approximate quantities and expenses of content preparation are assessed. During work on each project, the goal of the SEO expert is to make the website better and more appropriate from the browser viewpoint.
Analyses of keywords
Analyses of keywords and gathering of relevant data for specific niche consists of:
Volume of keywords searches for which we want to rank
Placement of keywords on landing pages
Recognition of demand on the Internet helps us assess how to place keywords on landing pages. Pages optimization for high frequent and middle frequent keywords enables us to attract more traffic on those pages. Here is an example of gathering and grouping keywords for one project: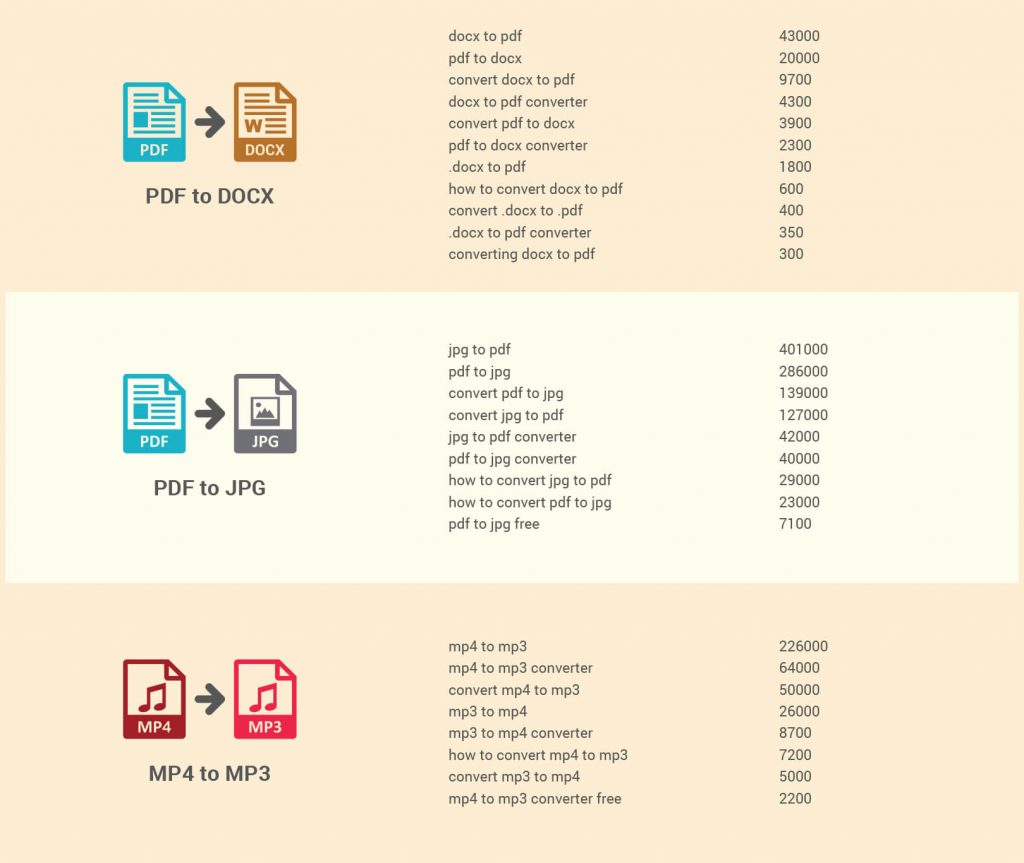 In this example, you can see how we grouped keywords for landing pages during the development phase. After detailed analyses, the client will get recommendations for developing landing pages.
Structure elaboration
After gathering and grouping keywords, recommendations for creating landing pages are prepared. SEO expert continues with developing hierarchy website structure. In this phase, it is important to consider the following:
Desires of website users and making hierarchy for simpler navigation through the website.
Placement of categories, subcategories, and landing pages
Structure of concurrent website in the niche
Technical possibilities
Example of suggested category structure, subcategories, and landing pages on one of our projects: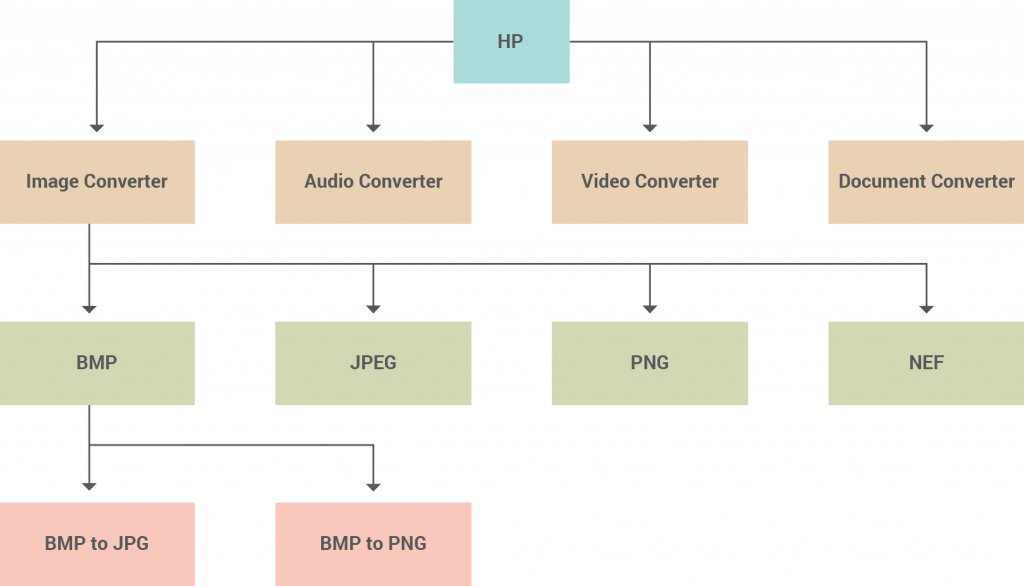 After thorough research and structure selection of website, final version with recommended URLs web location is prepared.
On-page technical SEO
On-page optimization in the website development phase includes many factors:
Setting correct URLs for the website
Preventing possible duplicates of pages
Setting 301 and 302 redirections
Creating robots.txt at the root of the website host and sitemap
Setting 404 page
Checking server overload
Implementation of schema.org
Link juice
Removing all errors in code
Pictures optimization
Setting meta tags
Adapting the website to Web Vitals
Participation of SEO expert in the website development phase and communication with programmers enables getting a website with a minimal number of technical mistakes and also help to achieve results in form of traffic from potential buyers. In lack of technical mistakes, regular testing and applying SEO expert's recommendations website should function correctly from the beginning. In the browser's eyes, a website like this will have an advantage and could rank high in search results.
Content optimization
Besides technical optimization, it is important to pay attention to content quality. Working on content from zero on the website development phase considerably lowers expenses for copywriters:
After competition analysis follows an assessment of the needed quantity of content for landing pages and for which keywords we want to contend with the competition.
To find keywords for which we can get highly ranked, a professional SEO tool such as Ahrefs or Semrush is required. For example, Ahrefs has options such as KD, related searches, matching terms, search suggestions, etc., that help distinguish which keywords are best to use.
SEO expert prepares exact technical specifications for text and checks them.
It is desirable to use tools for WDF*IDF text analyses that distinguish relevant words for your website and the best tools for this are SurferSEO, SEOlyze, etc.
Besides well-written content, original pictures are desirable with the keyword in Alt description and Caption.
The finishing steps in this phase are preparing relevant meta descriptions (title, description) and H1 headings:
Page title – this will show in searches. That is why it has to contain a keyword and be interesting for users to click because it increases CTR (Click-Through Rate).
Meta description – this part is visible under page title on Google searches, and it also contains a keyword and tells the user that he'll find what he is searching on that page.
H1 – it is essential to have one per page and should contain a keyword possibly at the beginning. Also, keywords should appear in at least one H2 and the first ten percent of the text.
It is important to avoid oversaturation of one keyword in a text and recommend content writers to use it naturally without overemphasizing it.
Conclusion
Correcting other people's mistakes is usually much harder and long-lasting than starting over. We highly recommend that you turn to SEO professionals for specialized help in the developing phase of a website. That will save money in the budget of the project, and as a result, faster growth will be on searches. If you don't have a budget for an SEO expert, these are must-have things for likely functioning SEO, especially if you are in a less competitive market or niche.

Written by
Tihomir Malešević
Frontend Engineer